Lago Santa Colomba
Welcome
Not far from the city of Trento, a little nice alpine lake where you can relax and enjoy the beauty of the landscape, the nature and an unique atmosphere. In few minutes of car from the city, in the middle of Calisio Mountain, the Albergo Lago Santa Colomba is waiting for you to offer a typical and delicious cousin and an unforgettable experiences in the beauty of Trentino.

An holiday in Trentino is an experience to discover the wonders of an area full of history and charm, but also traditions, gastronomy, autodoos activities. Hiking, trekking, biking, equitrekking, relax and quiet. Here sports and peace of mind find the right balance, while flavors and fragrances evokes the beauty of the Alps and tickle your appetite.
Book now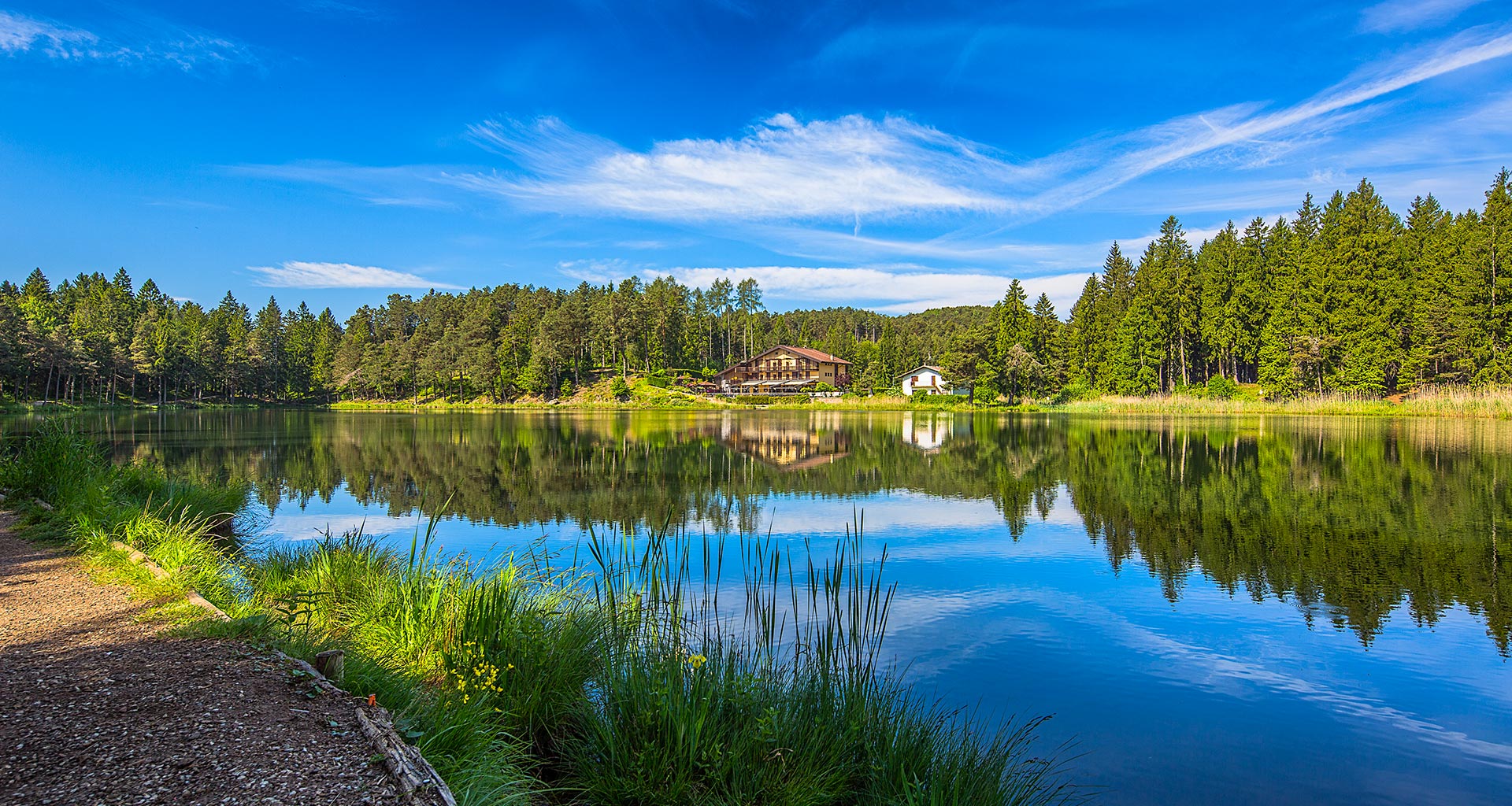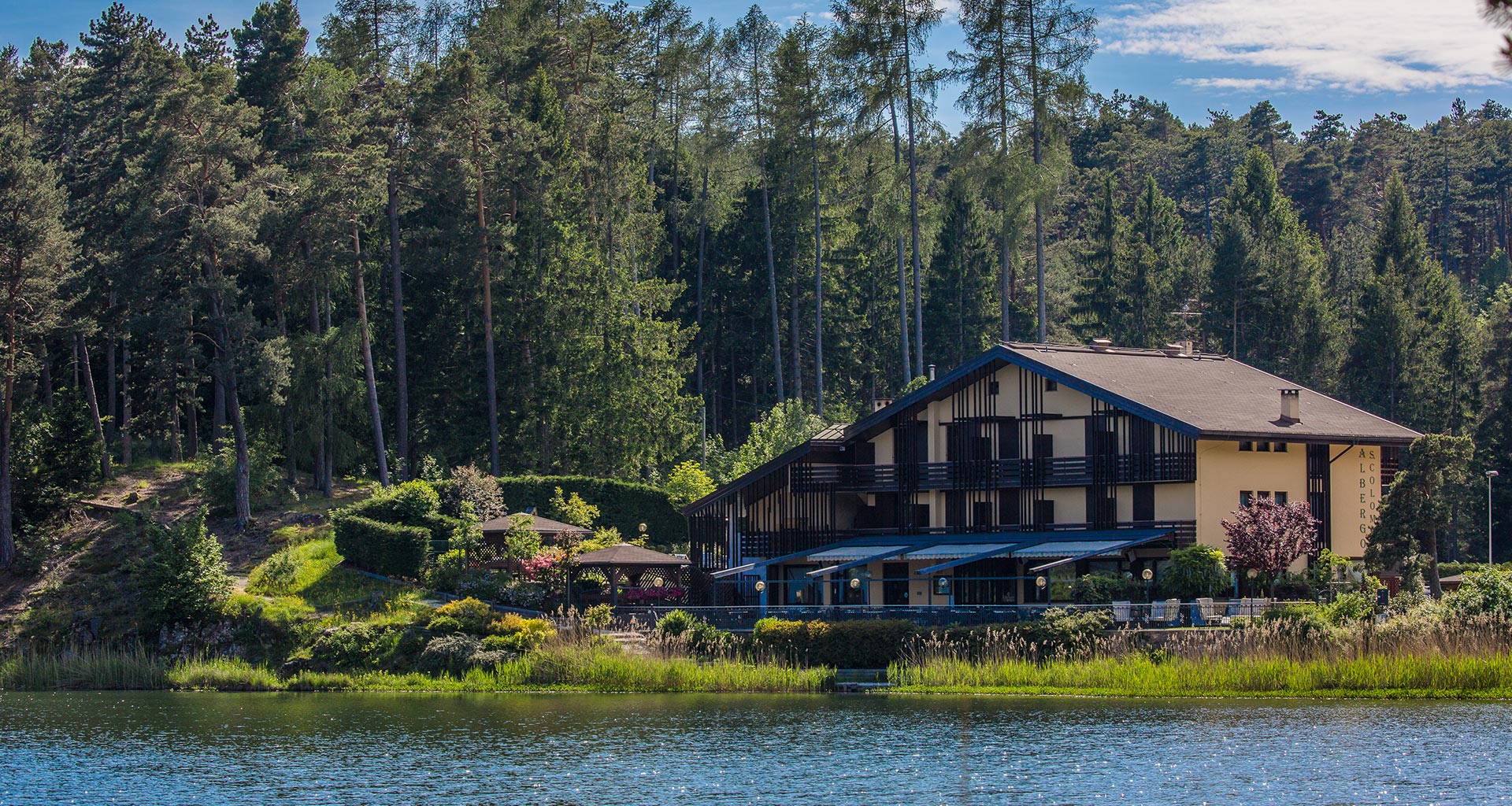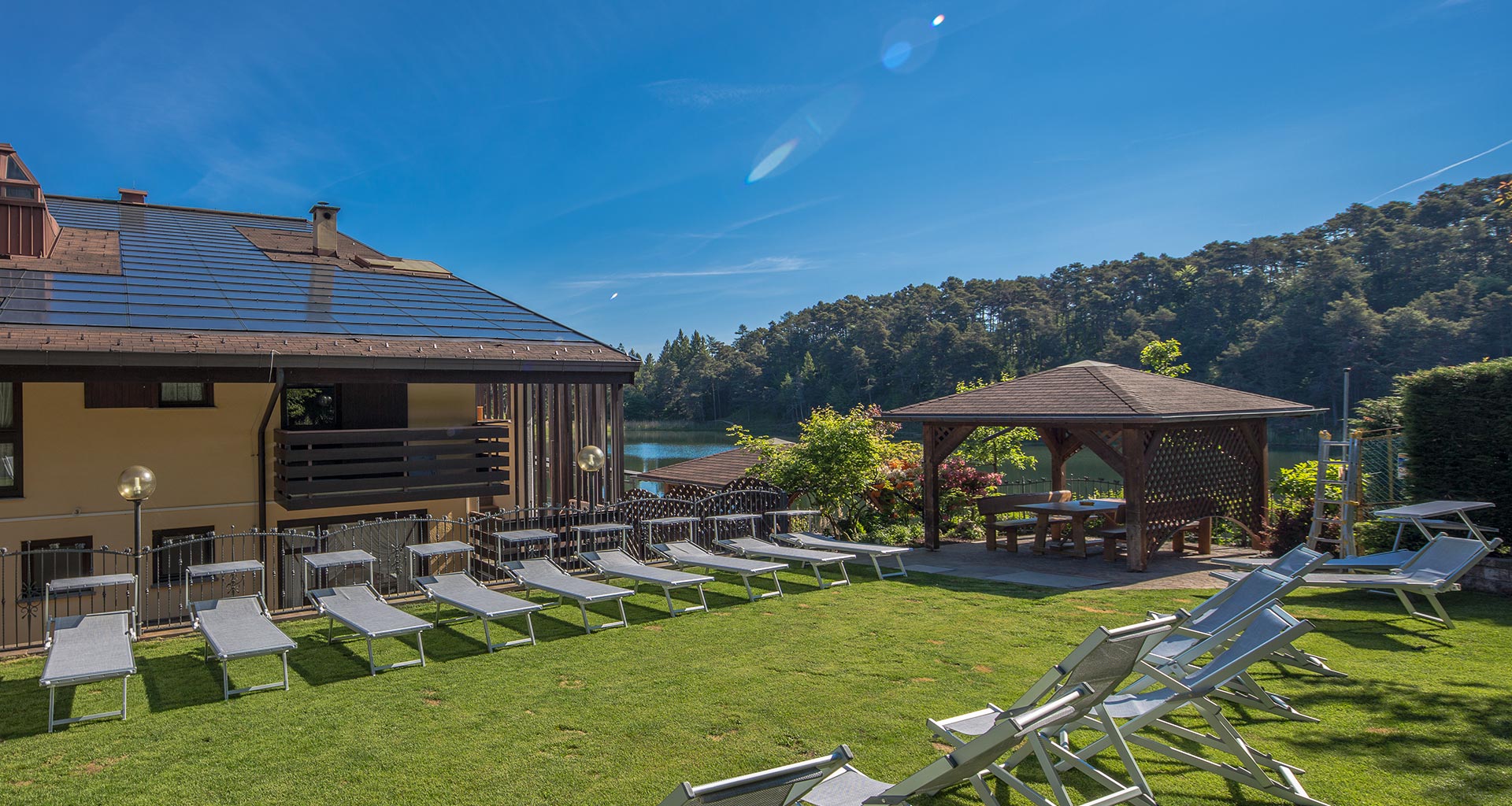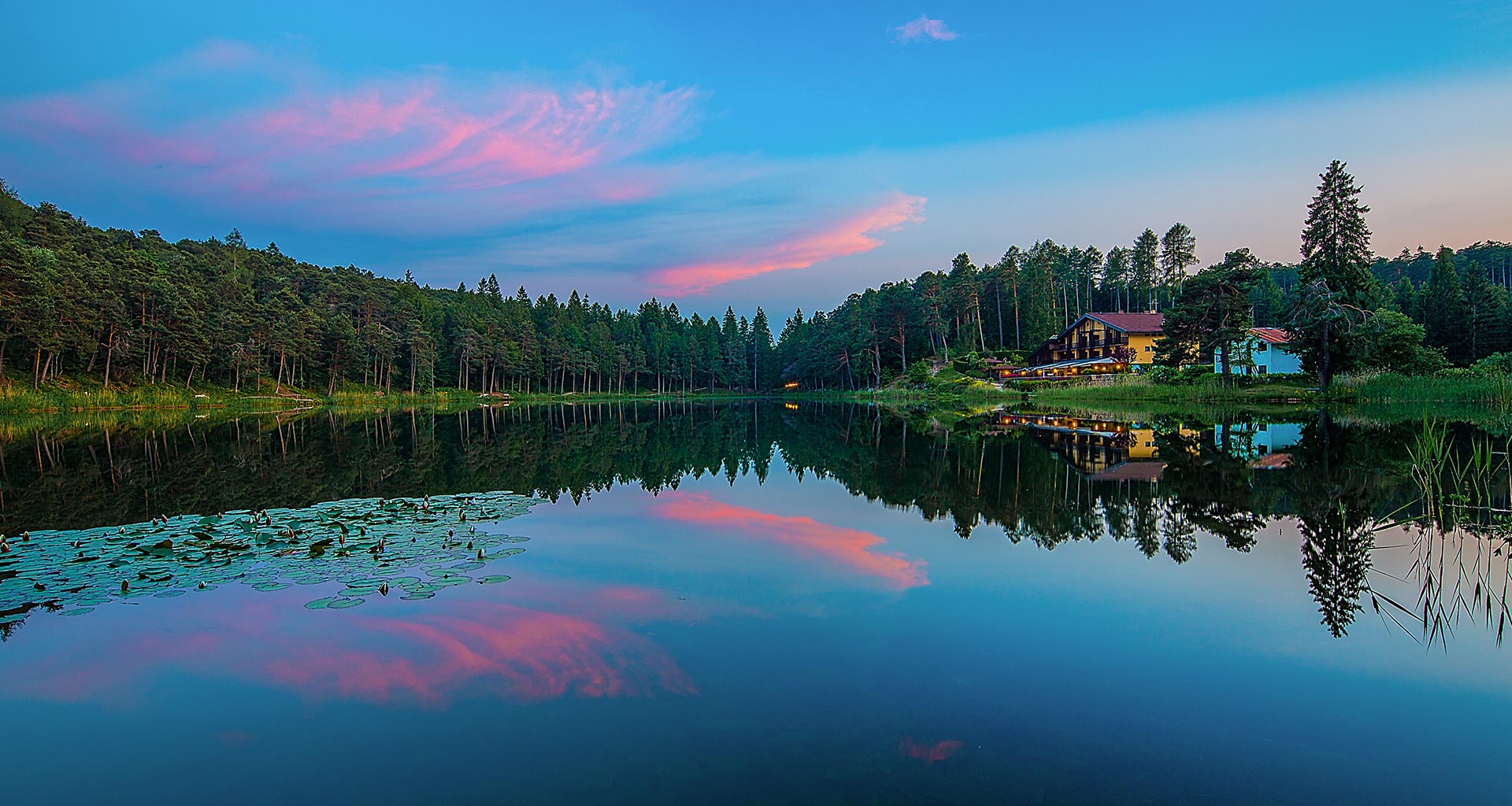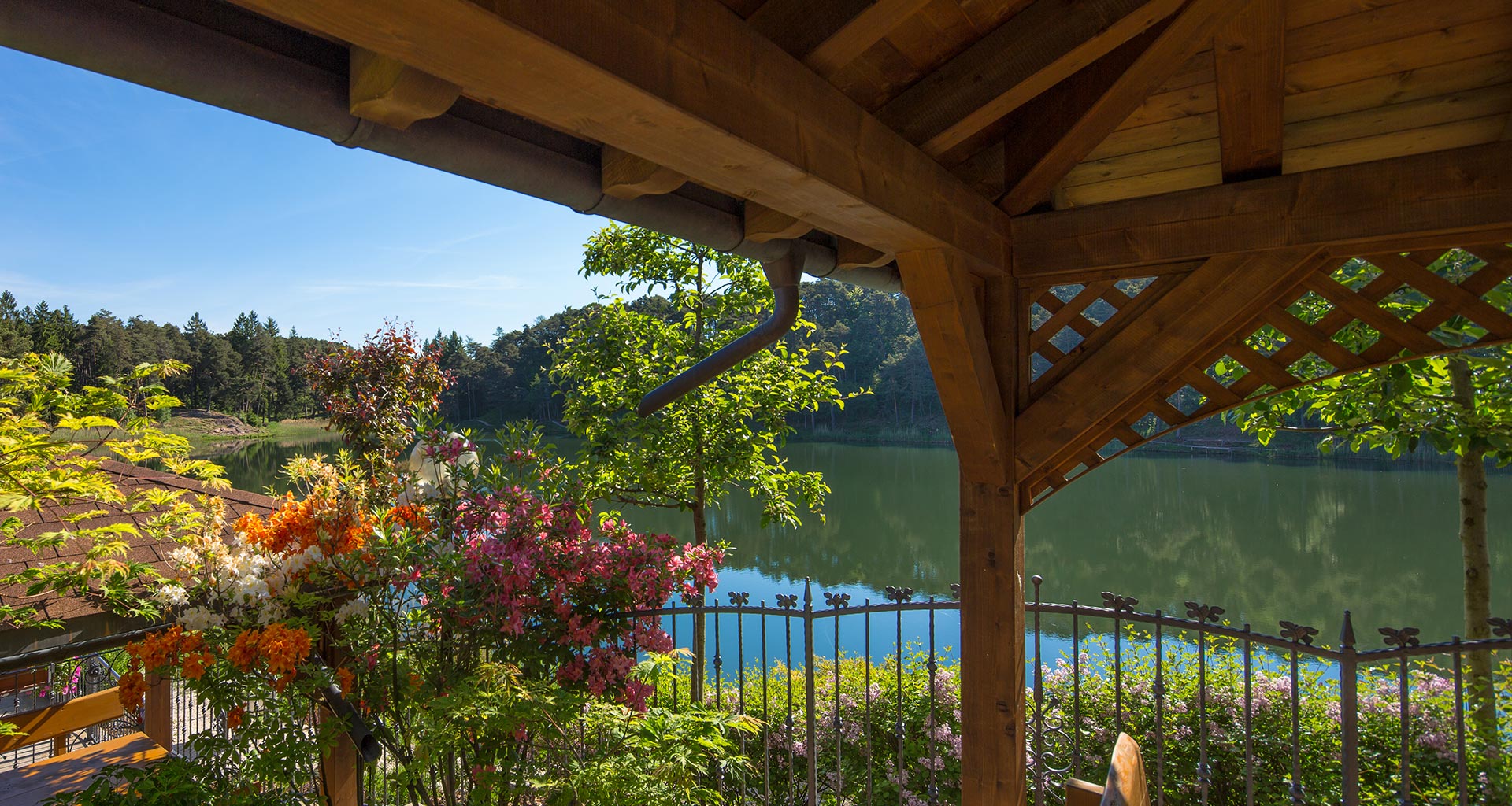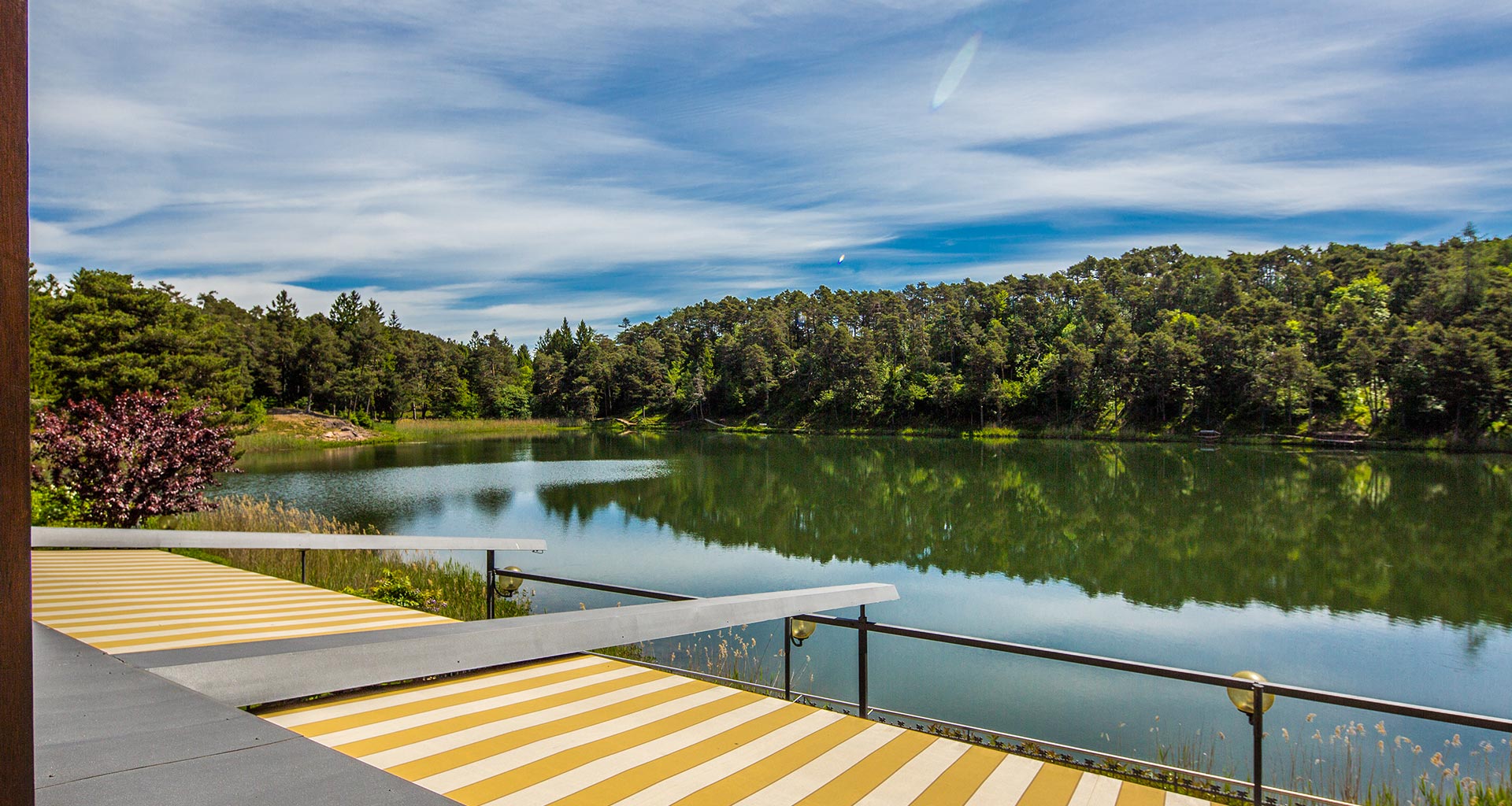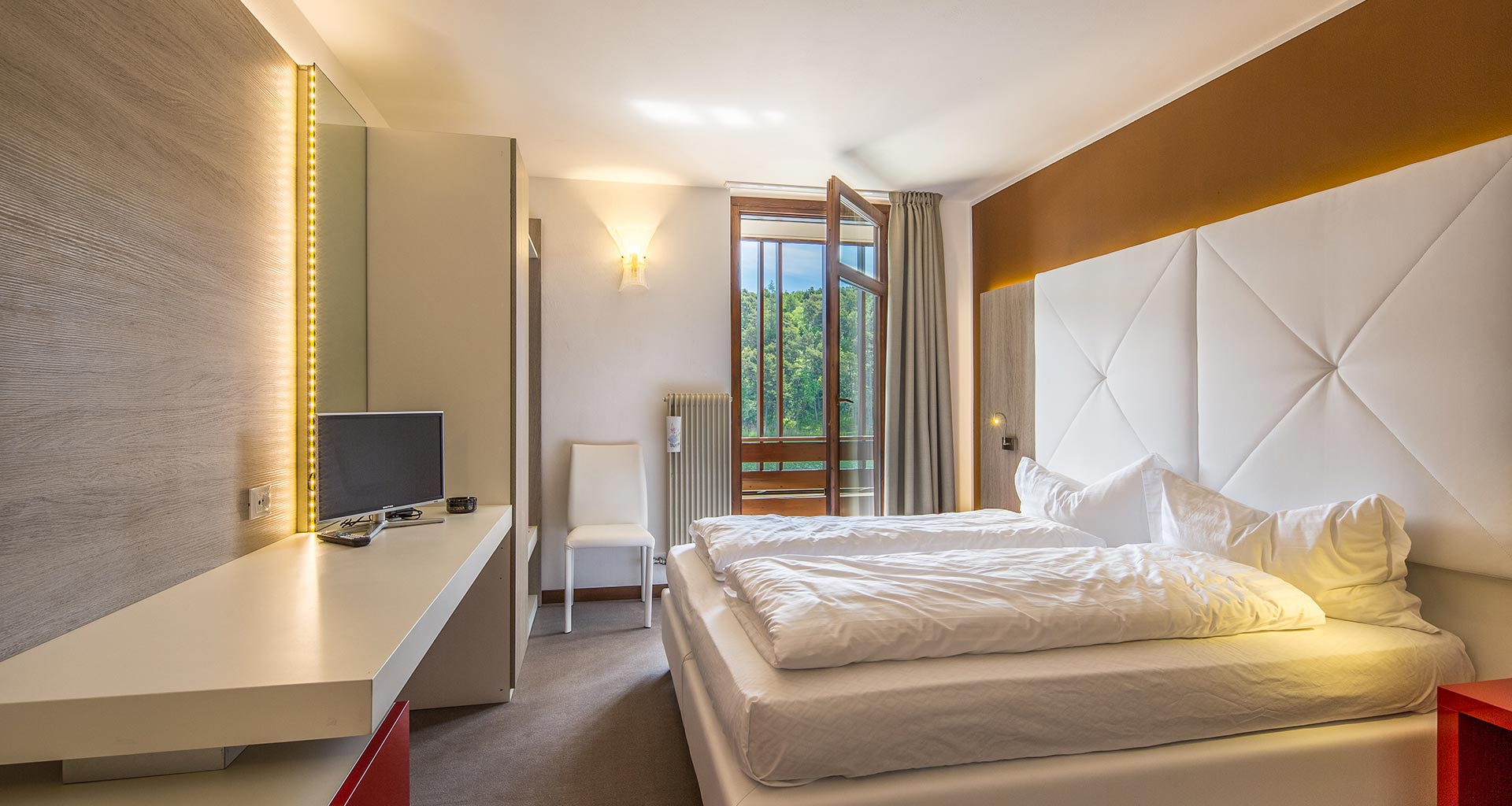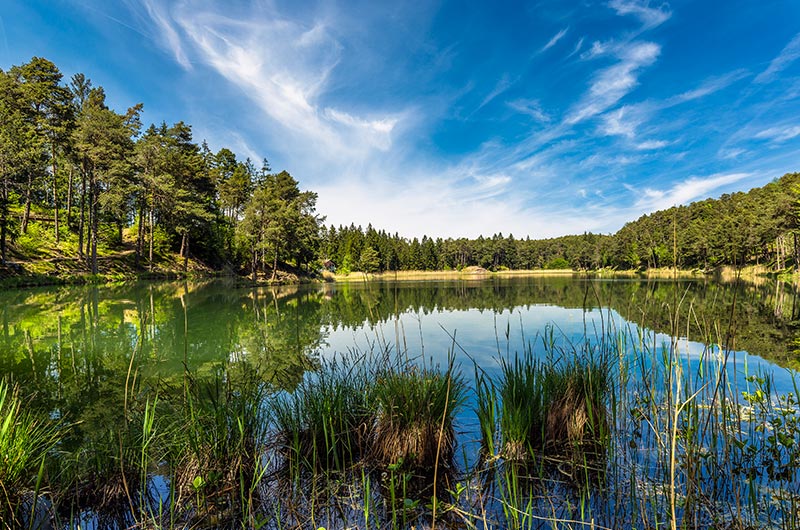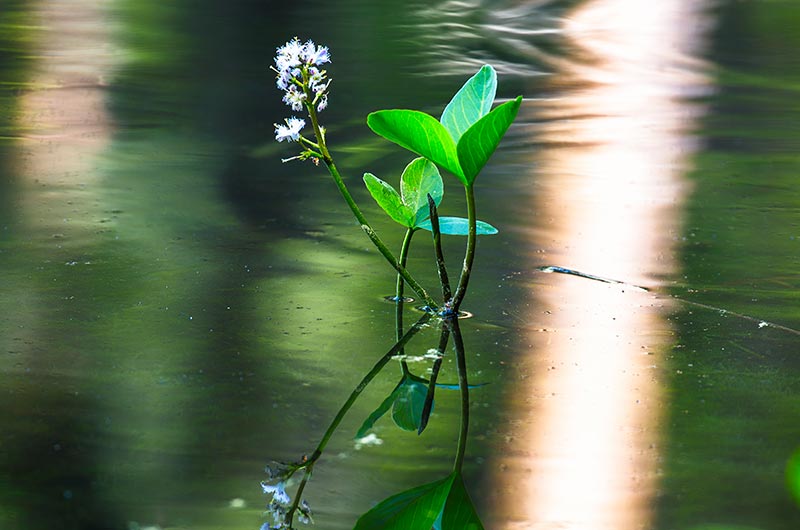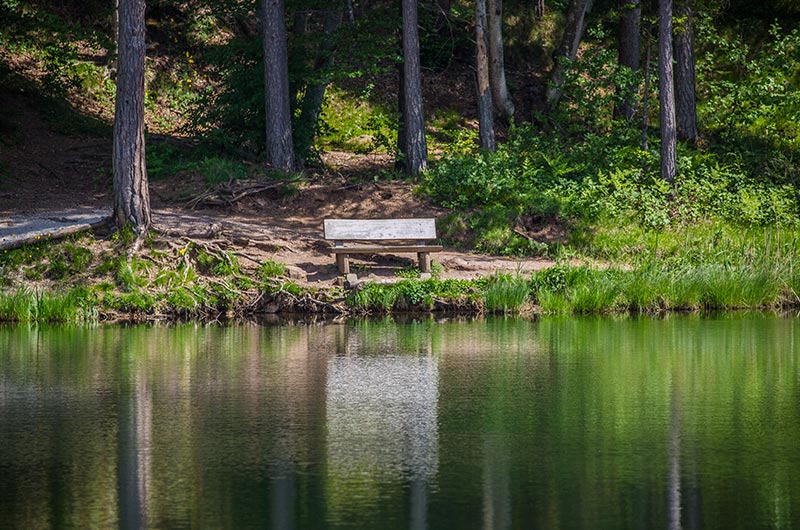 Santa Colomba
The Lake
On the slopes of Mount Calisio, Lake Santa Colomba is the ideal destination for hikers and fishers. Lake Santa Colomba is a small Alpine lake located on the slopes of Mount Calisio.
The lake is of special geological interest for it is located on a fault separating lava rocks, namely quartz porphyries, from sedimentary rocks, that is to say the calcareous rocks of the Calisio area.
Lake Santa Colomba is accessible from Albiano and Civezzano and it is a popular destination for fishers, its waters abounding with trout, pikes, rudds, tenches and carps. It is also a great place for hikers. A number of mountain-bike tours and hikes can be taken around the lake area.
The area is favourite for the amenities offered by the green waters which reflect the sky and the pine trees and for the extensive beauty of the surrounding area.
Go to the Gallery
Tours
WHAT TO VISIT NEARBY - TOURISTIC PLACES
Trentino, that a region!A region is full of character with unique mountains and Unesco Heritage, the beautiful alpine and countless castles. A territory where every day MAY be special and offer new experiences: active holidays, leisure and relaxation, traditions, natural and architectural beauty, cultural and gastronomic treasures.
In this section we suggest the main attractions close by to our hotel, reachable on foot or connected in just a few minutes drive away. For more information please visit www.visitpinecembra.it/
General Terms
until 30.09.2017
Arrivals and departures
The day of arrival the rooms are available approximately at 12:00 am. On the day of departure, rooms must be vacated by 10 am.Please note that in case of early departure, you will be charged the room cost for at least 3 days.
Prices
Prices are per person, per night, with breakfast included. For half board, the supplement is € 18.00. Full board service is available for a minimum stay of 3 nights. For a stay of less than 3 days it is possible to take advantage of the restaurant with an à la carte menu.
Pets
Pets are welcome, with an extra charge of € 9,00 per day.
Payment Methods
Payments in cash (under legal limits), checks, credit and debit cards (Visa, Mastercard, Maestro) are accepted.
Delays
In case of late arrival or early departure, you will be charged for the amount of three days of overnight stay.
Supplements and reductions
childs 0-3 years discount 60%
childs 3-8 years discount 40%
Supplement full rate € 15,00 / day if booked for the whole lenght of stay.
Services included
- Large outdoor parking (free) or covered parking (fee)
- - Payments: We accept almost all credit cards (except American Express and Diners Card)
Phone reservation followed by deposit of € 100,00
by wire transfer or non-refundable postal money order to the following coordinates (Reason: Caparra):
CASSA RURALE DI PERGINE
ALBERGO LAGO S.COLOMBA DI GADOTTI GEMMA E C. S.N.C
IBAN: IT 59 V 08178 34660 000002091350
CODICE BIC: CCRTIT2T47A
GIVE A HOLIDAY
GIVE A HOLIDAY - SPECIAL PRICE
If you are planning to surprise someone special, give a holiday among the landscapes and the beauty of Trentino is definitely the right way to do it.
Fill out the form and let us know the expected date of arrival and departure: our qualified staff will be happy to contact you to agree with you the best solution for your stay.
CONTACT US
OUR GALLERY
Pictures from a paradise enchanted
Book online
in few easy step
Our contacts
How to find us
Contacts
Here all our references
Albergo Lago S.Colomba
di Gadotti Pisetta Gemma & C. snc
For any information or request
Write us
Testimonials
About us
" Il posto è spettacolare, non molto distante dalla città di Trento. Il ristorante è aperto ai soli ospiti dell'hotel e offre ottima cucina. Le camere sono semplici ma spaziose e comode. La colazione - inclusa - è molto buona "
" Conosciamo da anni questo meraviglioso laghetto e la bella struttura dell'albergo. Solitamente veniamo in estate ma quest'anno abbiamo deciso di concederci Pasqua e Pasquetta in tranquillità. Come sempre siamo stati benissimo. Le camere sono ristrutturate e pulitissime e lo staff dell'albergo è molto gentile. Consigliamo albergo e ristorante a chi vuole passare qualche giorno in totale tranquillità "
"Avvolto nel fascino di una cornice alpina. Affacciato su un delizioso laghetto e circondato dal verde dei pini. Staff gentilissimo e disponibile. Colazione abbondante con dolci sfornati al momento. Ottimo menù per chi volesse anche mangiare (ne vale la pena perché lo chef è davvero bravo). Siamo stati benissimo, consiglio a tutti di fare questa esperienza, Gianni, elvira e Pinky "